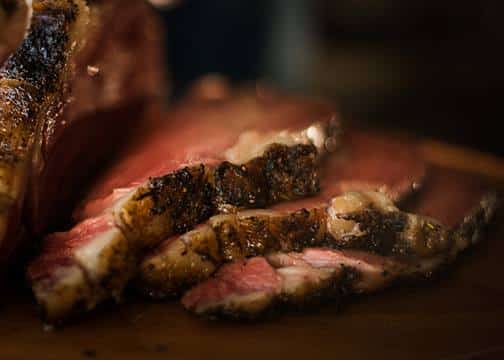 We are often asked for suggestions for a special holiday or occasion. Listed here are some of the most commonly requested items. Check out our Products and Services page for more information on any item.
Memorial Day
Remember, we're closed on Memorial Day
Besides steaks, tri-tips, and chicken, people love our hamburgers and hot dogs. We grind all of our own burger everyday, package it quickly, and it goes right into our blast freezer.  The hot dogs are Alpine brand from Lodi and are the best dogs around.  This weekend is typically the first weekend we bring in fresh fish, Salmon, Halibut, and Ahi – cut to order.
Graduations
Celebrating a high school or college graduation often includes a bbq party. Our customers most often choose marinated chicken, tri-tip roasts, or our famous Maui marinated beef short ribs.
Fathers Day
Dad is always happy with a bbq for his special day. Big thick T-Bones and Porterhouse steaks are very popular – and we'll cut them as thick as you'd like.  Or try bbq'ing a prime rib roast, a nice big lobster tail, or a piece of our delicious fresh Ahi– all of these are at the top of Dad's list.
July 4th
The fun of bbq'ing continues through this wonderful holiday. Steaks are as popular as ever, ribs are just as popular – whether it's our marinated pork babybacks, full sized pork spareribs, or Cow-Camp seasoned St. Louis ribs.  Beef ribs are very popular such as our Maui marinated short ribs, beef back ribs, or marinated back ribs – all of which are crowd pleasers.
Labor Day
Often the last big hoorah for the bbq season and anything goes – tri-tips, steaks, prime rib roasts, ribs, and we might even still be able to get some late season fresh fish.
Thanksgiving
Turkeys are Top at this time of year! We are pleased to offer two brands of fresh (never frozen) turkeys.  We offer Zacky brand turkeys, ranging from 12 lb. to 30+ lb. These are an all natural bird – meaning they are not injected with any solutions – they are naturally moist.  We also offer the Branigan turkeys from Woodland, CA.  These are also an all natural bird but also guaranteed to be antibiotic and hormone free.  Weights range from 13-14 lb. to 30+lb.
Christmas
This is the biggest holiday of our year! The most popular item for that special Christmas dinner is our famous cradled prime rib roast, most of which is sold with our own famous seasoning.  Other popular items are crown pork roasts, filet roasts, steaks, turkeys, hams, etc.
New Years
Ring in the New Year with an elegant dinner with family and friends, try serving a beef filet steaks or roast, seasoned if you'd like. Or try our famous cradled prime rib roast,– again, seasoned with our own special blend. Lobster tails of all sizes are available are also very popular.
Valentine's Day
Our own Sweetheart Box – 2 – 8 oz. Filets, 2 – 8 oz. Lobster Tails, and 2 pieces of cheesecake – all packaged in a nice red box
St Patrick's Day
Corned Beef of course! – And we make it ourselves! Made from beef brisket flats
Easter
Hams – we our own "David Henry" bone-in hams – whole or half, smoked in our own smokehouse. Also, boneless honey cured hams, whole or half; unsliced or sliced and tied.
Fresh Leg of Pork – this an "uncured" ham
Leg of Lamb – whole or half, bone-in or boneless
Mother's Day
Barbequing for mom is very popular these days – try our famous Maui chicken or any of our other 12 flavors of chicken or try our marinated tri-tips.